Part one of our Euro 2012 previews via the medium of goalkeepers yelling at defenders, here we have a look at Poland.
Wojciech Szczesny
Grzegorz Sandomierski
Przemysław Tytoń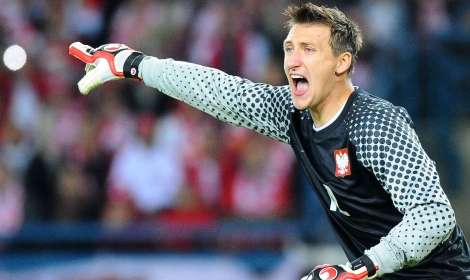 Not a bad selection by Franciszek Smuda. Plenty of variety, though Sandomierski needs to up his yelling. Leaving out the master shouter Artur Boruc may yet come back to haunt the Poles.